Egyptian Halls 'Petition day' to be held
June 24 2011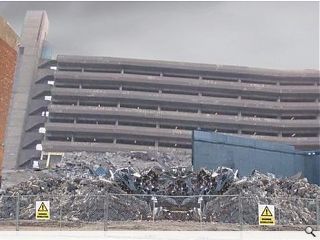 Derek Souter, the Dundonian developer behind both Union Street Properties and Union Street Investments, is to stage a public 'petition day' at Glasgow's Egyptian Halls on June 25 in order to rally campaigners against a re-development option which could see the "Greek" Thomson edifice demolished.
From 09:00 to 12:30 Souter will be serving tea, coffee and snacks in a bid to drum up support amongst the public to save the Egyptian Halls by doubling the 5,000 existing signatories to an online petition.
Souter wants to spend £20m refurbishing the crumbling warehouse into a four star hotel but has been stymied in this goal by the absence of a needed £5-6m subsidy from the Scottish Government.
It has prompted Souter to outline an alternative vision for the site which would be entirely profit driven by commercial considerations – and entail the structures demolition.
Explaining his rationale behind the event Souter said: "This is in aid of helping to bring the world renowned architectural masterpiece back into Glasgow's cultural existence in time for the 2014 games.
"The working community here can no longer afford to have its most prized possession being disgraced and wasted because of a lack of public-private unity."
Back to June 2011