Planning consultation for £1bn Aberdeen New Town launched
June 16 2011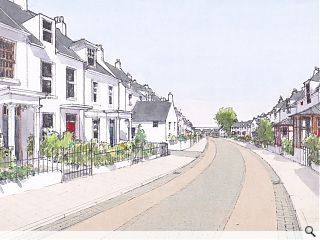 Plans for a £1bn, 4,000 home New Town on farmland to the west of Newtonhill, ten miles south of Aberdeen, are to be presented at a public consultation later this month.
This will provide an opportunity for the public to view and comment on the latest designs for Chapelton of Elsick as the masterplan moves toward a full planning submission.
Four architectural firms, Benjamin Tindall, Brooks Murray, Covell Matthews and Marianne Cusato are developing a mix of largely traditional house styles – including bungalows at the behest of previous respondents.
The scheme will also include primary schools and a secondary school designed by Walters & Cohen alongside leisure, retail and business facilities.
Lord Southesk, director of Elsick Development Company Ltd, said: "The exhibition is an opportunity for people to get involved in creating a new, sustainable style of living. The masterplan is being developed by Andres Duany, the world renowned pioneer of new urbanism, a movement which aims to build walkable, mixed use towns with a focus on building communities.
"With 40% green space, a town centre and excellent transport links we are looking to recreate the lifestyle of traditional Scottish towns."
The exhibition will be held in Cookney Village Hall from 10am to 8pm on Thursday 30 June 2011 and from 9am to 4pm on Friday 1 July.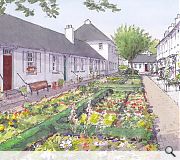 The masterplan is being designed along new urbanist principles
Back to June 2011