Page\Park showcase Edinburgh University refurbishment
June 8 2011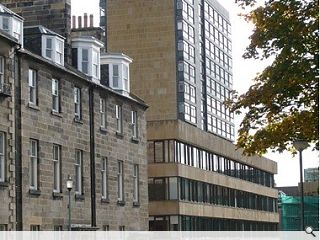 Page\Park have outlined their plans for the refurbishment of Edinburgh Universities David Hume tower and William Robertson Building to an invited audience of clients, historians and architects.
Project architect, Karen Pickering describes the work to remodel the category A and B listed buildings as "careful conservation" and part of a wider estate of buildings around Edinburgh's George Square.
Both properties are distinguished by their high quality stone cladding and hardwood windows together with their prized provision of large floorplates within a central location.
These considerations mitigated against demolition and instead Page/Park will undertake internal remodelling of the buildings to bring them up to present day standards of space, light and energy efficiency.
Externally the elevations will be unaffected by this work with treatments instead devised to match the recently refurbished Adam Ferguson building along with double glazing and improved insulation.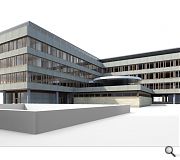 A space age addition to the rear will acknowledge the buildings space age 1960s birth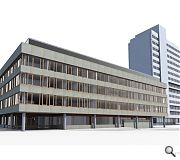 An unobtrusive glazed rooftop extension will be the most notable addition
Back to June 2011