Work stalls on Edinburgh Zoo enclosure after planning blunder
June 7 2011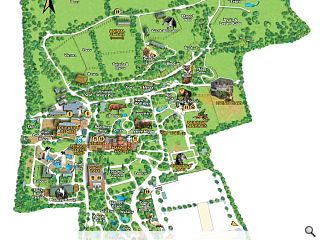 Edinburgh Zoo has been left red faced after it emerged that officials had failed to apply for planning permission to extend a new enclosure being built by the organisation.
Despite requiring both planning permission and a building warrant officials neglected to proceed with either, leading to embarrassment all round.
Planning officers informed the Zoo of its mistake last week and advised an immediate halt to all further building work until planning permission is granted.
Assuming responsibility for the blunder Hugh Roberts, the Zoo's interim chief executive, said that all necessary efforts to see building work resume.
The mix up was caused by the late addition of a walkway for visitors and inclusion of a baby bear nursery – both of which required council approval.
The 250k enclosure is set to become home to TianTian and YangGuang, a pair of breeding pandas who are expected to arrive at the zoo later in the year.
Back to June 2011