Buro Happold shortlisted for Gothenburg masterplan
June 3 2011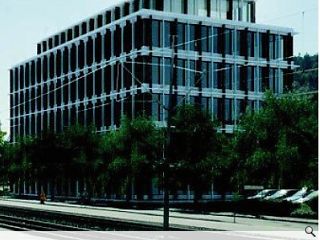 Buro Happold's Glasgow office, alongside a number of partners, has been shortlisted for a masterplan to expand the Swedish city of Gothenburg.
RiverCity Gothenburg is intended to act as a catalyst for the regeneration of western Sweden through construction of a bridge linking the north and south of the city.
Each of the ten shortlisted teams will attend a workshop to be held in Gothenburg's City hall from June 7-11 in advance of final proposals in September which will determine the winner.
The bid is being led by Burop Happold's Glasgow office and includes Swedish architects Gert Wingårdh and landscape architect Johannes Vindum.
Christopher Perry, project director at Buro Happold's Glasgow office, said: 'Gothenburg has traditionally had strong links with Scotland from trade over the North Sea. Its Technical University is named after its founding benefactor William Chambers and Keiller Park in the north of the city commemorates the founder of the Götaverken shipyard.
"We look forward to working with our Scandinavian colleagues on this ambitious project to create sustainable urban growth in Gothenburg. We hope to continue a tradition of Scots working there and contributing to the city."
Back to June 2011