Art exhibition puts fresh twist on Manchester's industrial heritage
June 2 2011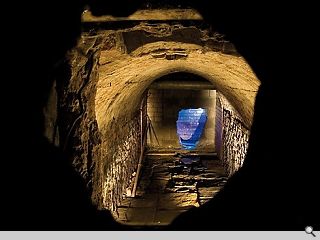 International artist Dan Dubowitz is to lead a series of walks around the Ancoats district of Manchester as part of efforts to explore how art is transforming the area.
Dubowitz said: "Over the last eight years I have been walling up images and objects in spaces in Ancoats (disused tunnels, public toilets under a bridge, an overhead walkway, a bell tower, a substation).
"I have been working on cultural masterplans for five of the UK's most devastated post industrial cities since 1999. Ancoats, the world's first industrial suburb, has been the most interesting and complete of these, and the book explores how an artist might meaningfully be involved in the remaking of a city.
Taking the form of an art exhibition and accompanying book called "The Peeps", this takes the form of a series of views snapped through brass eye pieces built into the walls around Ancoats.
Dubowitz continued: "This past decade has been a golden period for the transformation of cities in the UK, and Ancoats is perhaps one of the boldest of these projects nationally. Manchester has been confronting head on the "doughnut of decline" around its strong city centre, tackling the decaying fringes such as Ancoats and Manchester's east end.
"This special period is over and, post banking crisis, the opportunity to embed a cultural dimension into the remaking of places has just been taken away."
Walk on the Wild Side
will see a series of guided walks wend their way from Piccadilly Gardens to the Ice Plant, Ancoats, between July 1-3.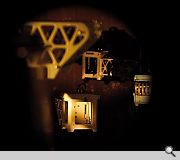 A through the keyhole photographic technique puts a new dimension on the inner city district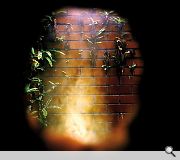 Ancoats industrial heritage is the focus of the photographic exhibition
Back to June 2011