Planning sought for London Road residential development
April 26 2011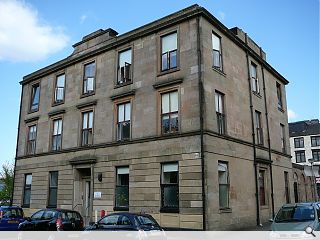 The New Housing Association have submitted plans for the first phase of a wider redevelopment of an inner city block in the east end of Glasgow to provide 35 flats, including 10 sheltered and four townhouses.
Designed by Anderson Bell Christie the £4m development will regenerate the brownfield site with 3 and 4 storey terraces clad in buff facing brick.
Sporting a simple vertically proportioned façade the new build is designed to relate to the existing Monteith Hotel, which is to be converted into residential accommodation as part of a later phase of works.
The block will incorporate internal courtyards and establish a hard urban edge to London Road, with shops and offices inserted to re-establish a civic presence to the once bustling thoroughfare.
A public walkway along the sites western flank would be established to facilitate linkages between London Road and Glasgow Green.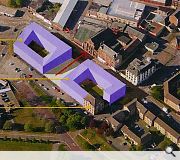 The present site consists of cleared tenements and a dilapidated row of single storey shops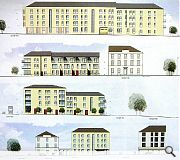 The scheme is intended to rejuvenate an area blighted by obtuse roads engineering
Back to April 2011