Nord revamps web presence
|
Send to friend
April 22 2011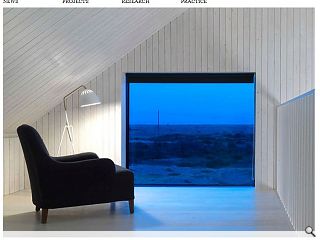 Fresh from announcing the departure of co-founder Robin Lee from the business NORD Architecture have re-launched their
official website
.
It documents the practices current crop of projects and also adopts a new brand identity for the firm, a simple circled 'N'.
It also details the newly opened London office for the first time, which will be headed up by Graeme Williamson.
Williamson was formerly the director of London based Block Architecture's but has acted as a consultant for Nord since 2008.
Nord director Alan Pert told Urban Realm:" Given everything that's come out just now people are reading between the lines and saying well has this new guy in London been brought in to replace Robin. It's not the case, he's been working with us for three years.
Pert added: "Our website hadn't been updated for two years so basically there was a hell of a lot of stuff missing from it."
Back to April 2011