Motherwell tower block being prepped for demo
|
Send to friend
April 21 2011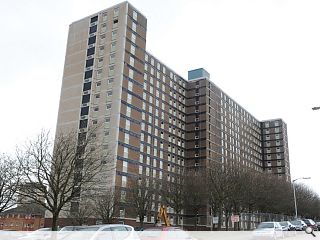 Motherwell's skyline is set to be transformed with the implosion of a 17 storey slab block in the North Lanarkshire town.
With 160 flats Glencairn Tower is the largest of 49 such blocks within the local authority area but has fallen out of favour after a repair bill running to more than £10m was presented to the council.
Instead officials have opted to proceed with £700k demolition contract signed with Technical Demolition Services Ltd, who will recoup a further £400k from the sale of recyclable materials.
TDS are already on site stripping out fixtures and fittings from the 1964 tower, in preparation for an explosive blow down in the autumn.
500 new affordable homes are to be built across North Lanarkshire as part of the council's £75m Building for the Future programme.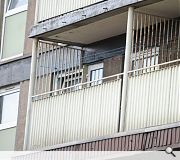 A primary school teacher was once found at the towers base after apparently jumping to her death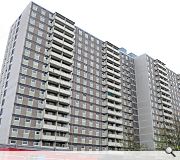 Glencairn was nicknamed 'Heroin Heights' by locals
Back to April 2011