Alan Pert corrects "completely wrong" reports of Nord break-up
|
Send to friend
April 20 2011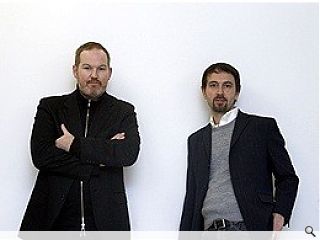 Alan Pert, co-founder of young Glaswegian practice Nord, has responded to erroneous reports in the architectural press of the break-up of the business by telling Urban Realm: "They're all completely wrong."
In a statement the practice said: "NORD can confirm that Alan Pert is now sole Director of NORD while Robin Lee is now setting up an independent practice based in Ireland. This new entity will honour the Wexford County Council Headquarters and Cork Sculpture Factory projects in Ireland which are due for completion shortly. Robin has played a critical role in NORD's 8-year growth which has seen the practice recognised with the prestigious Young Architect of The Year Award in 2006 and Scottish Architect of the Year in 2007.
"NORD will continue to be led by Alan Pert, who will manage all remaining staff in delivering the company's unique and exciting project base. Following recent successes in London including the V&A furniture galleries, NORD will be launching a London office to administer the ongoing London and surrounding areas projects. More details to follow.
"Clients have been informed of NORD's evolving direction and both parties look forward to developing their respective ventures in these challenging times."
Back to April 2011