Fenwick residents cry foul over Mansell homes scheme
|
Send to friend
April 18 2011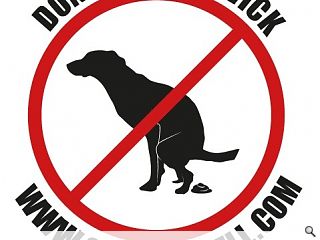 A campaign has been launched against one of Britain's largest construction companies, Mansell, by residents of the small Ayrshire village of Fenwick.
The David and Goliath battle has been sparked by the developer's plans to erect 65 new homes on greenfield land within the village (despite the local plan setting a limit of 50), a move which has spurred villagers to form not just one but two protest groups, '
Future Fenwick
' and '
Stop Mansell
', the latter of which has adopted the provocative slogan "don't foul Fenwick".
Peeved locals are concerned that the estate will detract from the conservation status of the village and open the door to further sprawl in the area.
Additional concerns have been raised over plans to construct a £250k "road to nowhere" by the developer which protestors believe is merely a "Trojan Horse which will open the way for future development to the North of the Village."
Adding insult to injury the Future Fenwick group are being denied any discourse with their elected leaders owing to a bureaucratic tangle as a group spokesperson explained: "The land relating to this project is currently owned by the council, which if they grant planning permission, could be sold for around £2.5m. Because of the perceived conflict of interest the whole council will be voting on the matter. Procedures dictate that they cannot discuss the planning application with their community in advance as a result of this.
"Meanwhile, our local MSP (Willie Coffey) is also a councillor, who cannot discuss the application either. This effectively means the villagers of Fenwick have no elected representative to represent their views on this matter. They feel disenfranchised."
The spokesperson concluded: "While we do not necessarily agree with StopMansell it underlines the anger the issues surrounding this development have caused. Through the planning process East Ayrshire must demonstrate that they are not a council which does things to the community, but are a council that does things for the community.
"It would appear that rather than draw inspiration from the historic village of Fenwick, Mansell have taken their ideas from the marsh-land they propose to develop to come up with a bog-standard scheme."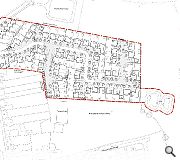 Future Fenwick haven't been impressed by Mansell's plans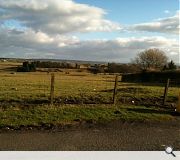 The battlefield in question
Back to April 2011