Dawn Homes blasted over wayward explosion
|
Send to friend
April 15 2011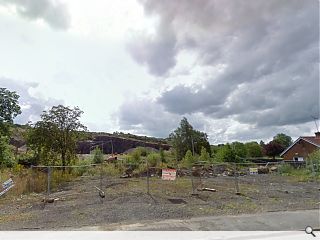 A handful of homes in the North Lanarkshire town of Kilsyth have found themselves somewhat the worse for wear today after a wayward blast at a neighbouring construction site sent debris raining down on the vicinity.
The controlled explosion was conducted by Dawn Homes to clear rocks from a quarry in the town, ready for construction of an off the shelf white rendered housing estate.
Unfortunately Dawn were a little too generous with the dynamite however, leading to several rocks vacating the quarry altogether.
Local resident Robert Blair told the BBC: "The only warning I got was a long foghorn blast which I assumed was a lorry tooting its horn. It wasn't until the two short blasts afterwards I realised that it was the warning sound of an imminent explosion.
"If I'd been outside I'd probably have been dead given the size of some of the pieces of boulder littering the street and smashing through folks houses."
By a stroke of luck no-one was hurt in the incident, even though several rocks punctured nearby roofs before coming to rest in someone's lounge and shower cubicle.
In a statement Dawn acknowledged: "There has been some damage to local properties and Dawn Homes regrets any inconvenience to those neighbours and local people affected."
The developer is cooperating with the police inquiry and is also conducting its own investigation into the incident.
Dawn must now dig themselves out of a PR hole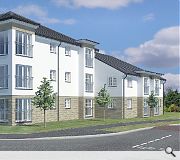 Dovecot Court will have an Eco Homes 'Very Good' rating
Back to April 2011