BDP celebrate half century with top buildings hunt
|
Send to friend
April 15 2011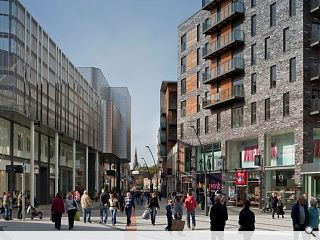 BDP are celebrating five decades in the architecture business with a lighthearted search for people's favourite BDP buildings to be completed over the past 50 years.
It's yet early days but amongst the schemes already nominated is the practice's retail led redevelopment of Bury, voted for by Craig Howard of Design Fire Consultants.
Howard said: "The Rock Triangle scheme has brought Bury into the 21st Centrury and has also managed to create a number of opportunities for the town."
Architecture critic Hugh Pearman meanwhile steps back a little further in time who champions the "quite remarkable" Halifax building society HQ.
Taking an early lead however is St Peter's Campus at the University of Sutherland which most flattered the lens of architectural photographer Martine Hamilton Knight owing to its "Scandinavian influences and clever use of light and timber".
An interactive project timeline will launch in May but in the meantime you can nominate your favourite BDP projects via the teams dedicated
website
and Twitter feed -
@BDPplacebook
.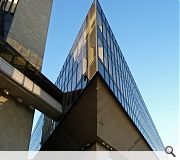 Hugh Pearman plumped for Halifax's bombastic building society HQ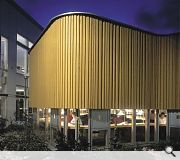 Knight, in contrast, opted for the more sedate charms of the University of Sutherland
Back to April 2011