Odeon redevelopment mired in planning wrangle
April 5 2011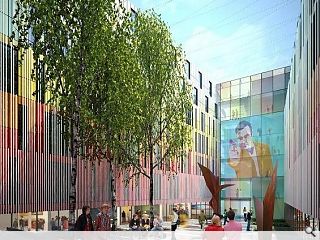 A dispute has erupted over controversial plans for the redevelopment of an art deco Edinburgh cinema after Edinburgh City Council confirmed that the conditions it had placed on granting planning permission had not been met by the developer.
Duddingston House Properties received conditional consent for their plans in October 2008, subject to a £20,000 contribution toward local transport infrastructure, but DHP delayed handing over the cheque till January 2011.
The tardy payment was not well received at Council HQ with councillors claiming that circumstances had changed over the intervening period.
DHP remain adamant that they have planning approval however, despite the public denial of the council's head of planning, John Bury, who stated: "DHP do not have planning consent."
At stake is the B-listed auditorium of the cinema, which would be demolished as part of plans to transform the building into a hotel, although for this the developer still needs listed building consent, which both parties agree is still outstanding.
The public spat comes as
campaigners called on ECC to issue a compulsory repair notice
.
Back to April 2011