Stephenson Bell architects restructure over bad debt
|
Send to friend
April 1 2011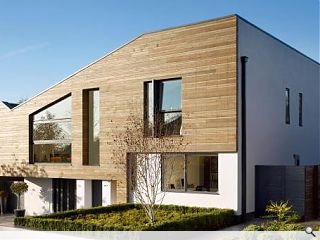 Stephenson Bell architects have confirmed that they have embarked upon a restructuring programme as part of a deal struck with creditors to reschedule debt.
It will see the departure of Jeff Bell who is setting out on his own as Jeffrey Bell Architects, with Roger Stephenson remaining as director of Roger Stephenson architects.
The move was necessitated after the firm accrued some £500k of bad debts, mainly money owed to HM Revenue and Customs, but the collapse of several property firms, including Manchester based Modus, also hit company coffers.
Speaking of his departure Bell said: "I have worked with Roger for 32 years and, while the reasons have to remain confidential, the split is as amicable as these things can be. The practice has always been about a team and I am very sad to be leaving some very talented people.
"But I have my own practice with an office in the city centre and a lot of support from clients and I am very confident about the future."
Back to April 2011