Salford university redevelopment moves forward
March 29 2011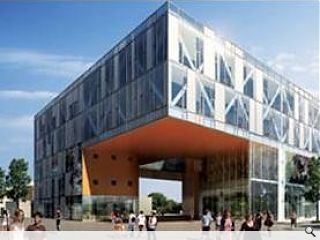 The first phase of development work on a new campus for Salford University has been pencilled in for later this year.
Valued at £75m the work will see the existing Chapman Building refurbished and extended alongside construction of a new arts building.
This will presage work on a series of public spaces near Salford Crescent Station, including outdoor lecture theatres and performance areas.
Dr Adrian Graves, the university's deputy vice-chancellor, said: "Our campus plan is an incredibly exciting development in the life of the university. Our plans will forever transform the campus and give our students access to outstanding facilities and an experience of unparalleled quality."
Stride Treglown architects have been commissioned to design the arts building whilst Fairhurst Design Group will deliver the Chapman building.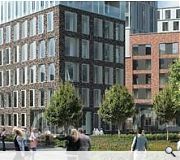 A second phase of works will see construction of a £30m student housing development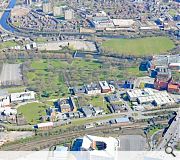 An aerial view of the existing site
Back to March 2011