New Cumnock embarks on spring tidy up with demolition spree
March 28 2011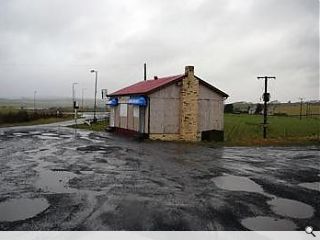 New Cumnock, runner up in the 2009 Carbuncle Awards, has set itself on the path to redemption with the demolition of the eyesore Tam o' Shanter cafe.
The decaying hulk of the roadside eaterie had served as an intimidating first impression for visitors and its demise has been welcomed by locals.
Its demolition follows close on the heels of a dilapidated shop at Afton, Bridgend.
Geoff Crolley, a local resident and historian, said: "This is great news for New Cumnock. The burned out cafe has been an eyesore for far too long."
Urban Realm hosted a
design seminar
for New Cumnock at the time which envisaged contraction of the town to re-focus upon its historic High Street.
New Cumnock has been under the weather in recent years but locals are hopeful of a brighter future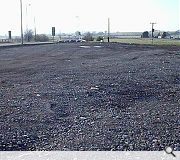 Tam o'Shanty is no more
Back to March 2011