Sighthill tower blocks set for blow down
March 10 2011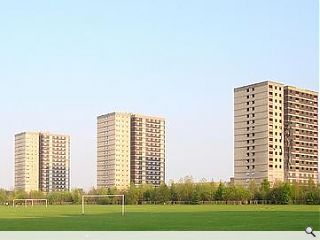 Three landmark tower blocks in the North Sighthill district of Edinburgh are to be flattened over the course of the summer as part of a bid to replace the worst housing stock under the authority's jurisdiction.
Safedem have been awarded the £780k contract which will pave the way for the next phase of a regeneration project called 21st Century Homes.
Clearance will pave the way for the construction of 320 homes on the site from summer 2012, the first new council homes to be built in the area for a generation.
They will provide a mixture of social and private sector housing for sale and rent.
Image taken by Nick Hubbard
Back to March 2011