Egyptian Halls face demolition threat
March 4 2011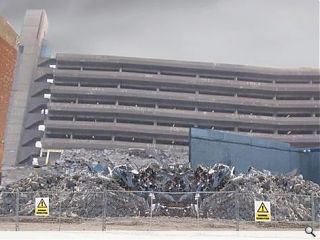 An impasse over funding for a conversion of Glasgow's Egyptian Halls has failed to be broken, despite a recent public consultation (for those who missed it a
digital summary
is available.)
Dundonian property developer Derek Souter, who claims to have sunk £5m into purchasing leases on the property over a 13 year period, harbours ambitious plans to convert the ailing structure into a hotel.
These efforts have been stymied by a lack of cash however with Souter claiming there is a funding shortfall of £5.3m – needed to repair damage incurred during the buildings long hibernation before work can even begin on the £20m conversion.
Thus far the Scottish Government has put half that figure, £2.65m, on the table.
If the difference fails to materialise Souter has said he will pursue a new build scheme for an 11 storey, 200 bed hotel by demolishing the Alexander Thomson masterpiece.
Sources indicate that ownership of the structure is split between the Union Street Properties, who own the ground floor and Union Street Investments, which owns the upper floors. Originally a cross subsidy was offered by USI to USP to cover the higher renovation costs for the street facing units but this was rescinded following advice from Historic Scotland to seek a commercial solution.
USP will now lodge a separate application this week for a new build on the site as it cannot survive financially with the current deficit, although this will be opposed by USI and the Government with Souter states that he is still "offering to collaborate effectively, until all avenues and options have been exhausted."
Back to March 2011