Gallowgate gap site emerges as fire damaged properties are levelled
February 23 2011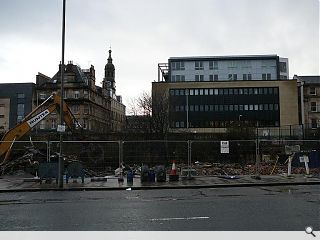 Glasgow's newest gap site has been created on the city's Gallowgate artery after a row of single storey shops were flattened by Council contractors.
The demolition follows a severe fire which ripped through the properties last week, causing the structure to partially collapsed.
Site of the (in)famous Schipka Pass it will be sealed off by hoarding, in lieu of any active development proposals, once rubble has been cleared
An ambitious masterplan from Strathcarron Estates and DMD Architects was once proposed for the area at the height of the last property boom but as yet no development work has taken place.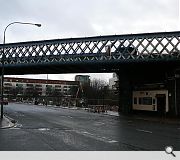 The wrecked plot encompasses a substantial chunk of east end real estate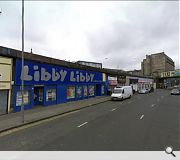 The writing was on the wall after this wallpaper store went up in flames
Back to February 2011