V&A at Dundee Lighthouse exhibition opens
February 3 2011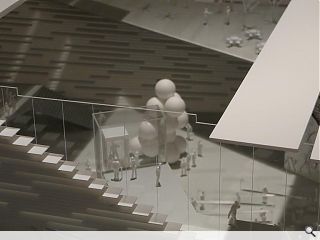 An exhibition showing the six shortlisted designs for the V&A at Dundee, including Kengo Kuma's winning entry, have gone on display at the Lighthouse where they will remain on show till February 18.
The competition for an international centre for design prompted worldwide interest. The six short listed entries are each from practices at the top of their game making the exhibition a must see even if the result is no longer in question.
Each scheme is accompanied by a detailed model with short video presentations showing what might have been and (in Kuma's case) what will be.
For further information see
www.vandaatdundee.com
Back to February 2011