Green light for Greenan, Ayrshire
February 4 2011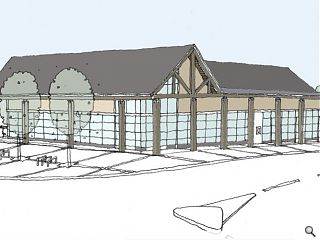 A green light has been given by South Ayrshire Council for a mixed use development at Greenan on the Ayrshire coast.
Mactaggart & Mickel are partnering with West of Scotland Housing Association for the first phase plans will see the construction of 100 homes, a quarter of which will be affordable, four retail units and a 60 bed care home.
A range of housing types will be accommodated from two bed semi detached properties up to a five bedroom "Bernera corner house."
The developer has also promised to fund an extension of the local bus service to cater for the site and has pledged £1.3m of investment in 3 local schools.
Liz Farrell, land manager at Mactaggart & Mickel Homes, commented: "The Greenan site will bring much needed housing to the area in addition to other facilities from which local residents will benefit greatly, all accommodated within an attractive and well connected site."
Ground work is expected to commence in the spring for full completion by 2014, with plans in place to construct a further 400 homes by 2020.
Greenan has been identified as a Greenfield strategic housing release site by the South Ayrshire Local Plan.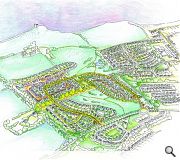 Greenan overlooks Mactaggart & Mickel's neighbouring Ailsa View development
Back to February 2011