England & Wales crime map published
February 1 2011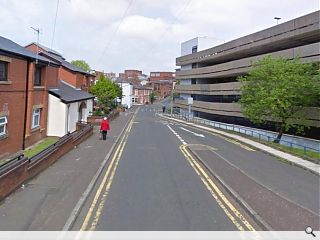 A detailed street level crime map for England & Wales has been launched by Home Secretary Theresa May today in a bid to make police more accountable.
It allows members of the public to marry recorded offences over the past month with their local streets, including the officers serving their area.adding a new layer of
Critics have alleged the scheme will stoke fear in high crime areas, or even drive down house prices.
For designers however the map offers an interesting study in what areas might benefit from clever landscaping, automatic lighting and self closing access doors in known trouble spots.
The map has already put the spotlight on three northern towns, including the worst street for all crime, Preston's Glover Street (pictured). This address alone recorded over 150 crimes and incidents of anti social behaviour in December, including 44 violent crimes.
Other streets to stake a claim to notoriety were Newcastle's Newgate Street for anti social behaviour; Bury's Fairfield Street for burglaries and Portsmouth's Guildhall Walk for violence.
Back to February 2011