The One Show visits Carbuncle capital
January 25 2011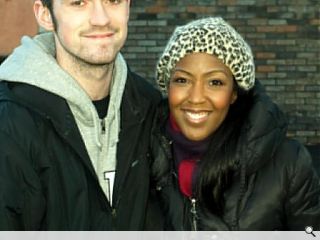 Denny might have been 'The One' in the 2010 Carbuncle Awards but it is also the setting for a Spring instalment of the BBCs high rating daily magazine programme, The One Show.
Presenter Angelica Bell travelled north to see the town's crumbling High Street alongside the Stirlingshire communities other great claim to fame, it is responsible for the manufacture of ALL postboxes in the UK.
Investigating the production process at Machan Engineering in the morning the team later made their way onto the High Street to conduct vox pops with locals on its less welcome accolade.
Inbetween street furniture and street talk the crew also found time to make their way up the Steeple at the Cross to take in a panoramic vista of the partially derelict town centre.
The high profile visit comes comes as Urban Realm prepares to launch a community consultation in the town for the week beginning 7 February. At this event we will seek public feedback on a range of design solutions put forward in our recent
Denny design competition
.
The One Show's Denny exploits will be broadcast from early to mid April.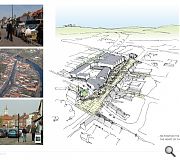 3DReid are one of the design teams to envision a fresh start for the town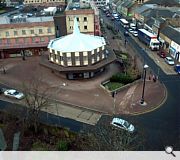 Denny - in all its gory
Back to January 2011