Stallan counters Fraser's "turbo capitalist" remarks
January 23 2011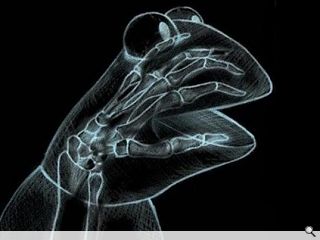 Paul Stallan, RMJM's European Design Director, has sought to clarify recent
press speculation
surrounding Sir Fred Goodwin by telling Urban Realm that the former banker "is no longer advising RMJM at this time."
Stallan stated: "In summary Sir Fred helped us last year to successfully re-finance our practice and provide some advise on our international operations. From this month we have established a new studio based structure to take us forward. Last year was a challenging year for our practice.
"My personal priority was however to our existing clients many of whom have worked with us for many years and who understand the strength and depth of our team and who have intelligently seen past some of the press speculation.
"My second priority has been to my own design team who I love and have fought hard to continue not just to employ but to work on world class projects."
This intervention followed vocal criticism of RMJM by
Malcolm Fraser
, who wrote in a piece for the AJ: "The nailing of their colours to the Fred Goodwin turbo-capitalist mast sends shivers down the spine, the parallels between Scotland's largest practice and Goodwin's rbs self-proclaimed."
In response Stallan retorted: "Our studio is an enigma to the likes of Malcolm Fraser who desperately wants to paint us into a corner as his nemesis. From a practice perspective we are not the opposite of Malcolm Fraser Architects. Malcolm is 'niche'. The opposite of the niche practice is the 'stack it high sell it cheap' practice that in my view some want to categorise us as. RMJM have never stacked it high and have never sold our services cheap. We do not buy work. Our practice is what has been described in classic business management speak as 'differentiated'. We continuously evolve and innovate.
"Malcolm is jealous of our continued success."
Back to January 2011