Shapps intervenes to halt Liverpool demolitions
January 2 2011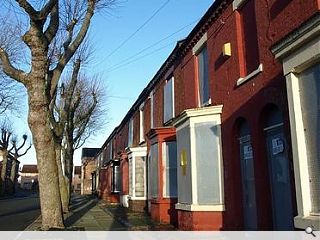 Liverpool's Welsh Streets could be granted a stay of execution after Housing Minister Grant Shapps intervened in Liverpool City Council's controversial decision to raze them to the ground.
Shapps has asked the local authority to postpone the demolition, citing concerns that Liverpool's heritage would be swept away in the clearances, including the home in which Beratles drummer Ringo Starr was born.
If Liverpool Council fails to comply Shapps could, in theory, intervene directly to save the terraces.
Some 445 pre-1919 properties are currently under threat in the Dingle area of the city after English Heritage refused to list them claiming they were not of "historic or architectural importance."
Liverpool City Council protests that the homes are "beyond economic repair" and claim to have secured the support of locals for their redevelopment. Private sector developers are said to be keen to acquire the properties for refurbishment however.
A swathe of Liverpool's Victorian housing stock is earmarked for demolition under the controversial "Pathfinder" scheme championed by Shapps prececessor, John Prescott.
Image taken by Sara Parker.
Back to January 2011