Reiach and Hall win battle for Bannockburn visitor centre
October 11 2010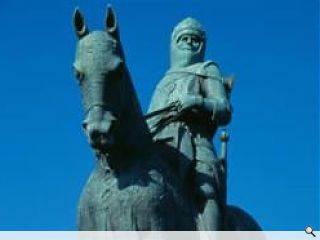 A £5m visitor centre is to be built on the site of the Battle of Bannockburn for the 2014 Homecoming event, culture secretary Fiona Hyslop has announced.
Historic Scotland and the National Trust for Scotland are collaborating on the venture which aims to bring the 14th century battle to live via 21st century digital technology.
The opening date has been chosen to coincide with the Commonweath Games and Ryder Cup, benefiting from an anticipated influx of tourists.
Reiach and Hall have been appointed as architects on the scheme, which will entail landscaping work, car parking and conservation in addition to the new visitor facilities.
Hyslop said: "The interpretative designers, working in partnership with the Centre for Digital Documentation and Visualisation, will ensure a high quality immersive experience for all those interested in Scotland, its history and culture. Visitors will experience and explore battlefield tactics of the period for themselves through a unique approach telling the real story of the battle of Bannockburn."
Back to October 2010