Elphinstone Estates call in administrators
September 30 2010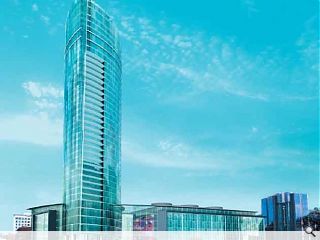 Elphinstone chairman Ken Ross has been forced to call in administrators KPMG following a decline in new construction projects and a slump in land values.
The Giffnock based company had been involved in a restructuring process which had seen the firm shed staff from 32 to 13 and pull out of high profile schemes such as Scotland's tallest skyscraper, Elphinstone Place.
This proved insufficient to address the severity of its cashflow problems however.
KPMG are now in process of selling off Elphinstone's assets to pay back creditors, a catalogue which includes 18 development sites running to 800 acres.
Back to September 2010