Andy Wightman to publish The Poor had no Lawyers
September 30 2010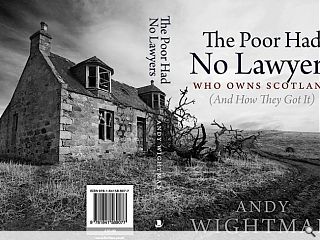 Andy Wightman, author of Who Owns Scotland and an expert on landownership and land reform, is to publish his follow up title;
The Poor had no Lawyers
, on October 7.
The book gets to the bottom of who owns Scotland by exploring the complicated patchwork of landownership across the country.
Delving into history Wightman reveals how landowners came to be in possession of acres of land and its appropriation by politicians through legal fixes.
More recent developments such as the housing bubble and redistribution efforts by the Scottish parliament are also addressed as Wightman seeks to seeks to establish what happened to Scotland's common land.
Back to September 2010