Journalists arrested at Trump's Menie golf resort
September 13 2010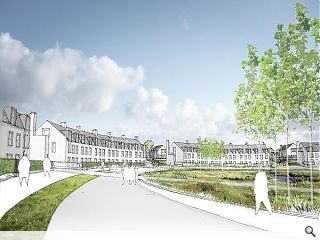 Two journalists have been arrested on the site of Donald Trump's Aberdeenshire golf resort following a complaint by the Trump organisation.
They were held for four hours after being arrested for breach of the peace following complaints the pair "burst" into Trump's Menie House, being disruptive and filming documents without permission.
Anthony Baxter and Richard Phinney were investigating allegations that contractors working for Trump had accidentally severed water supplies to local residents, including vocal critic Michael Forbes, for several days.
Both had their cameras confiscated for five days and had DNA and fingerprint samples taken before being issued with a written warning.
The National Union of Journalists has formally protested against the arrests, citing the implications for press freedom.
Trump admit that there was disruption to water supplies but that contractors rectified these problems "immediately".
Back to September 2010