Architects take stock of Expo as show enters final furlong
August 24 2010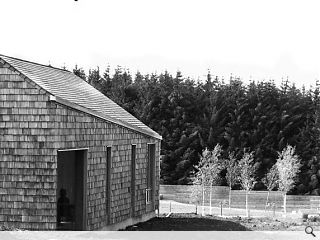 As Scotland's Housing Fair enters its final week of its public stint in the limelight Oliver Chapman Architects have heralded the debut of their prototype rural homes as a "great success."
The single storey homes have been designed as a model for the affordable housing sector, demonstrating energy efficiency standards that outperform existing regulations by 33%.
Timber framed and clad in waste woodfibre boards the homes benefit from improved heat retention through the walls and roof.
In addition a service void reduces the need for unnecessary penetration of services such as electricity cabling and extract fans, greatly improving air tightness.
Back to August 2010