3Dreid eschew London for Glasgow in annual student prize
July 30 2010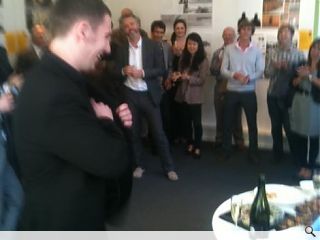 A University of Dundee student, Alan Keane, has seen off five finalists from 23 shortlisted entries to emerge victorious in 3Dreid's annual hunt for Britain's top student.
Held in the practices duplex Glasgow base it is the first time that the event has been held outside London and is an attempt to improve the "dire" relationship between schools and industry.
Pocketing a cheque for £1,500 with the words of 3DReid chairman Charles Graham-Marr ringing in his ears: "it's a very, very sophisticated scheme", Keane spoke of his delight at making an instant industry splash.
A parallel online vote saw Mark Sneddon and Stuart Russell walk away with the online prize, a more modest £100 to be shared.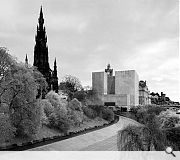 Keane's scheme was for a theatre on Edinburgh's Princes St, in the shadow of the Scott Monument
Back to July 2010