Starbucks ditches identikit stores in localism drive
July 27 2010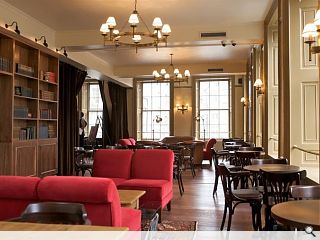 Starbucks are embarking upon an international refresh of their brand with 20 of their 54 Scottish stores in line for a redesign, kicking off with a high profile outlet on Edinburgh's Royal Mile.
Taking inspiration from the local neighbourhood local materials and craftsmanship has been used to restore the building's original features to ensure that no two Starbucks will ever look the same.
This saw Starbucks designers raiding antique shops and salvage yards for reclaimed vintage floor tiles and books supplied by local charity shops.
Bespoke furniture, vintage wallpaper and state of the art espresso machines complete the transformation, part of a £24m investment which will see 100 UK stores given similar treatment by September 2010.
Darcy Willson-Rymer, managing director, Starbucks UK & Ireland said: "We chose Edinburgh as the next place to showcase our new design because it's one of the world's most stylish cities and has a strong coffeehouse culture. Scotland is one of the best performing parts of the UK business and this represents a significant investment in our future here."
Tim Pfeiffer, senior vice president, Starbucks global design said: "We're the first retailer in our sector to adopt this approach to store design which results in stores that look distinctively local and which fit within their neighbourhoods. From street signs and local woodcraft to frosted glass, we wanted to create a vintage feel that celebrates the city's heritage whilst providing a comfortable environment that people will really enjoy spending time in."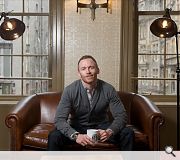 Starbucks are iming to straddle both mass market and boutique ends of the coffee spectrum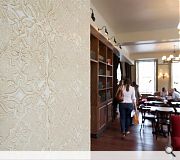 Vintage wallpaper provides a backdrop to coffee supping
Back to July 2010