OPEN submit Ingliston Showground expansion plans
July 26 2010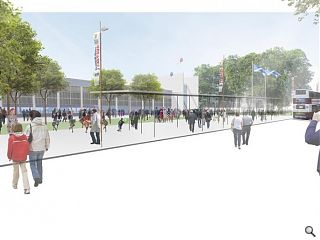 Optimised Environments (OPEN), a newly established multi disciplinary design company, has submitted a 20 year masterplan to transform Scotland's National Showground into the UK's leading showground.
This will see a doubling of usable floor space on the 133ha site on the outskirts of Edinburgh to 100,000sqm to allow the Royal highland & Agricultural Society of Scotland (RHASS) to accommodate up to two million people on an annual basis.
Adopting a "landscape led" approach to this challenge the team aim to enhance Ingliston's status as a boundary between town and country by placing a core events area at the heart of their plan whilst siting infrastructure so as to allow formation of offices, hotels, a Food Centre of Excellence and exhibition space in such a way as to allow the "working landscape of agriculture" to set the agenda..
OPEN's Liz Fry said: "In working through this large scale masterplanning project - getting to know this place, unravelling its character, and understanding its many layers of context – the masterplan finds a real depth to a landscape that, on its surface, looks like many other semi-urban, semi-rural, infrastructure dominated urban fringe sites."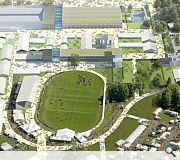 A cognisance of the surrounding rural landscape has informed these urban interventions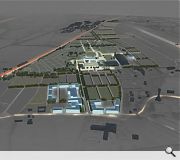 Open comprises a team of landscape architects, architects, urban designers and environmental professionals
Back to July 2010