Big Brother goes big on bling for final series
July 16 2010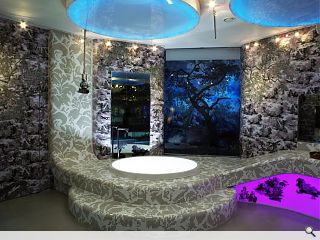 If your eyes have been glazing over at the tedious lives of the latest batch of house arrestees on Channel four's Big Brother programme you may find some visual solace in the bathroom.
Yes, as the famous homes ensnared residents climb the walls attention may be diverted to the custom made Trend Wallpaper depicting floral styled scenes from previous shows and a separate glass mosaic wall covering in bathroom areas.
Like its paper based counterparts this Italian designed product has a repeated structure, supplied on backing paper, ensuring it is readily fixable to interior and exterior surfaces.
Prominently positioned around the 'Tree of Temptation', sunken bath and outdoor pool the moisture resistant bling will be a regular fixture of the shows interminable 13 week run.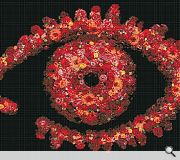 Big Brother is watching, even if you are not watching Big Brother
Back to July 2010