Murphy submits Perth Theatre plans
July 13 2010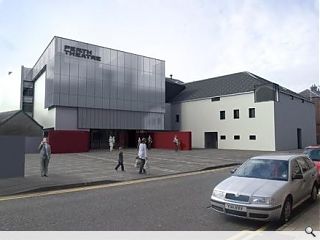 Richard Murphy Architects have submitted plans for a radical overhaul of Perth Theatre to see creation of a dramatic new studio theatre together with a restoration of the existing B listed auditorium.
These plans have been borne out of a 2008 competition which sought proposals for a theatre space capable of accommodating a lively community programme through enhanced performance, social and workshop spaces.
This will be achieved through demolition of later additions to the original theatre to create a new triple height foyer space containing bar, restaurant, box office and social functions. Conceived as an internal "street" the space aims to boost connectivity between the High Street and Mill Street.
A reflective metal and glass studio theatre forms the principal façade to the enlarged theatre, accommodating a flexible open plan space with retractable seating.
The brick walls of the original theatre will be encased in an "eroded drum" of white render edged in stainless steel which encloses new stair and circulation routes, a notable improvement on the current "labyrinthine" layout.
The plans follow ongoing controversy surrounding plans to demolish
Perth City Hall
.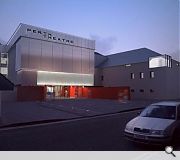 Murphy is striving to create a new public face and identity for the theatre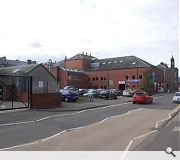 The desolate existing site
Back to July 2010