Scottish Government's 'new vernacular' competition labeled 'anti-competitive'
July 8 2010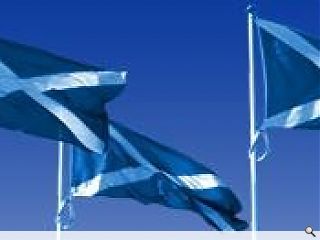 A
Scottish Government led competition
, run in conjunction with RIAS, to seek housing and urban design proposals to deliver a "new vernacular" have been castigated as "anti competitive" by industry insiders.
Commenting on a stipulated requirement, at the behest of the Scottish Government, for all entrants to be architects registered with the ARB (the Westminster coalition government has pledged to scrap the ARB in an efficiency drive) Ross McEwan of Art in Architecture said: "Surely it's anti competitive doing this? You shouldn't need insurance or have a certain sized office to enter."
"Who are they after, the usual top five?" Asks McEwan, continuing: "you don't need to be an architect to be an urban designer. Lots of artists are doing that type of work now, sustainability consultants should be able to enter.
"In the second stage you have to team up with a developer, that's the second stage though. What's wrong with the first stage being completely open?"
When pressed if he was recommending deregulation across the board McEwan responded: "Well I am actually, why can't we have an open competition where as a second stage you have to team up with an architect?
"They probably want Andres Duany in it. That's a scandal in itself, £200k for the man's practice for three design charettes. All he did was head back to Florida pull out a few drawings and say 'here, we've got it all done for you'.
The Scottish Government were asked to comment but did not respond.
Back to July 2010