Capella's Fitzsimmons pens debut novel
July 1 2010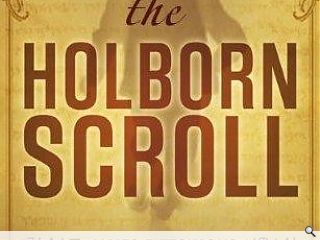 Capella Group's Jim Fitzsimmons has hit upon a novel pastime inbetween overseeing developments such as Atlantic Quay, after writing his first novel.
Drawing heavily on his own experiences in construction The Holborn Scroll tells the story of a young architect who happens upon a mysterious scroll whilst overseeing construction work on one of his project sites.
From here things go a bit Da Vinci Code as our protagonist embarks on an international voyage of discovery whilst attempting to stop the find from halting construction work.
Fitzsimmons, who has been working on the book for 13 years, said: "I made sure the architect was the hero. I just couldn't bring myself to make the property developer the good guy!"
The Book Guild snapped up the rights to the tale after sensing public demand for more of Dan Browns particular brand of historical thriller.
Back to July 2010