Duany returns to Scotland for Elsick masterplan
July 2 2010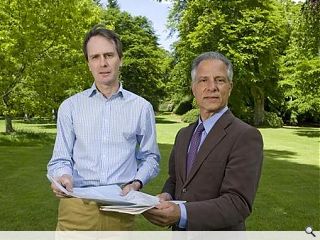 Fresh from a £200k whirlwind tour of trouble spot towns at the behest of the Scottish Government American urbanist Andres Duany has been appointed to masterplan a £1bn housing development in the north east.
Developer David Southesk has appointed Duany's practice, Duany Plater-Zyberg to oversee the creation of 4,000 homes, an academy, three primary schools, health and leisure facilties at the
Elsick estate
near Newtonhill, Aberdeenshire.
Southesk chapped on Duany's door having been impressed by the "sound principles" evidenced in Duany's Poundbury scheme. This will see the development "harking back" to nearby Stonehaven and Montrose with a high density core surrounded by more open development
Four local practices will work with the Miami based architect to detail individual homes following work by Barton Willmore in drawing up an indicative masterplan.
The scheme will be built on farmland which Duany advocates building on where necessary after
previously telling Urban Realm
: "I've flown all over, you're full of green land and most of your fields aren't even greenbelt. The only thing that is sustainable is if you can walk to things. Everyone's moaning about Greenfield but not properly contesting if it's walkable, it's palpably ridiculous."
A planning application is expected to be submitted in December.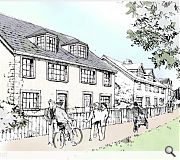 Designs will "hark back" to nearby Montrose and Stonehaven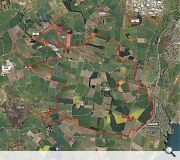 The site encompasses arable land around Elsick House
Back to July 2010