Antico, Edinburgh, voted best designed bar by the Dram
|
Send to friend
June 29 2010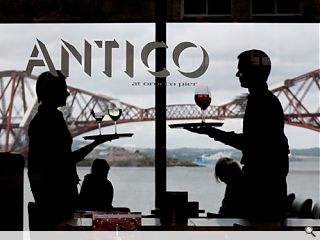 The Urban Realm Award for Best Design has been given to Antico, Edinburgh, at the fifteenth annual Dram Awards last night.
This sought to identify Scotland's best pubs and nought one to turn down an y opportunity for a bit of swally Urban Realm took a look around some of the countries finest interior design in the sector.
Boasting breathtaking views of the Forth estuary the cafe/bar at orocco pier was lauded for an intelligent response to context, ultimately emerging the victor in a strong field.
The judges said: "The designers here have made the best use of the space available. What impresses is that they have brought the outside in by using huge picture windows on both the rear and front walls. This means you can now see view from the street, looking right through the outlet. This view gives the outlet the WOW factor, which combined with its stylish contemporary feel, has made it a very popular destination"
Club 29 scooped a 'Highly Commended' in the same category.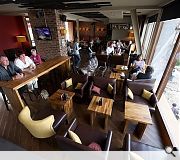 Location, location, location. Antico gets the three golden rules to a successful pub spot on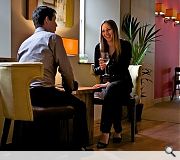 Patrons can drink up the atmosphere through floor to ceiling windows
Back to June 2010