Watkin Jones sign up to Collegelands
|
Send to friend
June 22 2010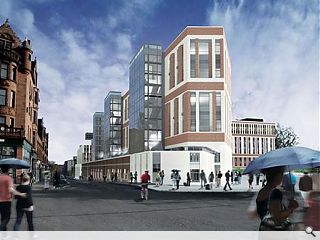 Watkin Jones Group have signed a contractual agreement with Glasgow City Council and Dawn group over provision of 640 student beds in the £200m Collegelands development on Glasgow's High Street.
The former railway sidings have lain disused for a quarter century but enabling works are currently underway to allow construction of a multi storey car park, office block and 200 bed hotel in addition to the student residences.
A green pedestrian corridor will bisect the huge site with a canal, feature fountains and garden areas paralleling the Drumgelloch rail line.
With funding secured the scheme is likely to progress quickly, with completion of first phase works anticipated to occur in Autumn 2011.
Back to June 2010