Roses Design Awards open for entries
Send to friend
* Required fields
|
Send to friend
June 17 2010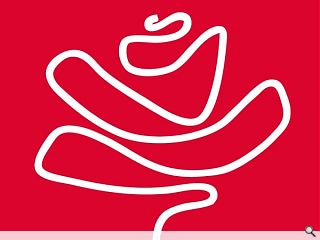 With 2010 rattling by at an increasingly frightening pace the first Roses Design Awards of the new decade are beginning to hove into view with a deadline being set for entries of July 16.
As ever this creative jamboree relies upon the good work the architectural community continues to produce beyond the Watford Gap.
Open to all UK architects, engineers and lighting designers to have cut the M25 noose, the bash offers a distinctive non London vantage on an increasingly diverse regional scene (and indeed overseas).
Over the years the Roses have striven to provide a platform for clients, potential clients and peers to express just how good they are and this time around will be no different as we promote excellence in graphical and architectural design.
Whatever your area of expertise there is a category to suit you be that graphic design, design crafts, digital, gaming, interiors, lighting, architecture, engineering design and environmental design.
Furthermore this year witnesses the launch of three exciting new categories including future buildings for any structure under construction but not yet completed; Education projects to encompass the burdgeoning work being done in the learning sector and Health projects, reflecting the increased import of buildings which cater to our physical and mental wellbeing.
If any of this is whetting your appetite then download our menu at
www.rosesdesignawards.com
, a few swift biro strokes are all that stand in the way between absence… and glory.
Confirmed judges so far including Peter Wilson - Napier University; Stephen Furnell – Furnell associates; Owen Luder – Owen Luder Consultancy; Dirk Krolikowski – Roger Stirk Harbour + Partners and Paul Monaghan – Allford Hall Monaghan Morris.
For further information on categories and how to enter contact Kim Baran on 0141 559 6078 or email her at kim.baran@carnyx.com
Back to June 2010