Ayrshire Housing takes on Ayr Cathedral
|
Send to friend
June 17 2010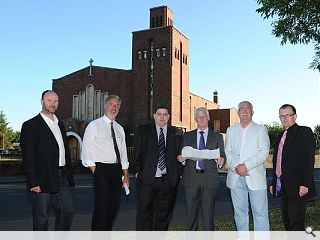 Ayrshire Housing has completed the purchase of Ayr's Cathedral of the Good Shepherd following a protracted 8 year negotiation with the Roman Catholic Church.
Located in the towns Dalwinning district the historic structure will now be partially demolished to allow for the creation of 24 homes.
Ayr based ARPL architects will handle the conversion after winning a limited architectural competition, this will entail retention of the tower and gable of the C listed structure whilst new homes are inserted behind.
This new build will be in keeping with the old through use of red brick and red tile roofs in a series of house types and forms
It is expected that Ashleigh (Scotland) Ltd will commence demolition work later in the summer.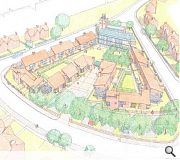 redevelopment plans will see a series of homes constructed in the cathedrals grounds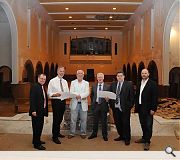 The team take a last look around the cathedrals interior
Back to June 2010