Edinburgh's TIE in a bind over trams
June 18 2010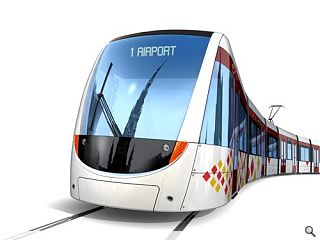 Edinburgh's beleaguered tram project has run into its latest travail with transport bosses admitting they are scrabbling to find an additional £55m of funding amidst fears that sections of the line may never be built.
The admission comes in a report published today which outlines plans for a 10% contingency on the £545m project amidst funding shortfalls have emerged owing to lower than expected developer contributions.
Options to meet this obligation are currently being looked at including phased opening of the route, including incremental halts on Haymarket, York Place, Leith walk and Ocean Terminal prior to the planned end point at Newhaven, but tram bosses claim that a full opening in 2012 remains possible.
Critics argue that there is no guarantee that even an additional £55m will be sufficient to see the project through to completion and that until relations improve with main contractor Bilfinger Berger the project will be doomed.
TIE had threatened to take Bilfinger to court over cost overruns although negotiation toward an amicable settlement is said to be progressing well.
Back to June 2010