Mystery donor hopes to kick-start Aberdeen's City Square
|
Send to friend
May 17 2010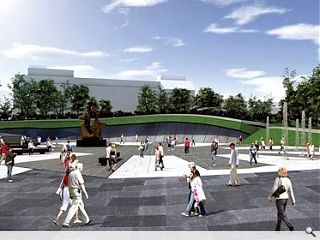 A mystery benefactor, thought to be a local businessman, has pledged £5m towards Sir Ian Wood's City Square Project in Aberdeen.
The donor's 11th hour largesse is seen as an attempt to sway wavering opinion in advance of a meeting on Wednesday in which councillors will decide whether to back the plans.
It is likely to be seen as too little too late however as even with Wood's £50m the scheme would still leave penniless Aberdeen Council scrambling to foot an £85m bill.
The City Square plan has already been rejected by the majority of respondents in a public consultation.
Back to May 2010