a+j burridge use a little flower power at Housing Expo
|
Send to friend
May 4 2010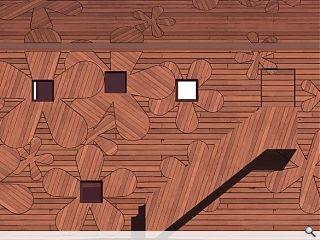 2009's Highland Housing Fair, like much else in the country that year, found itself a victim of economic circumstance as developers who'd signed up to deliver individual plots found themselves unable to deliver a profit. Now suitably transmogrified into Scotland's Housing Expo the event is returning fresh faced to tackle a new decade.
One of the wilder homes on site the Flower House from a+j Burridge looks set to wow visitors come its official public unveiling this August.
Living space is arranged on the first floor level of the prefabricated timber home to provide enhanced daylighting whilst under floor heating, solar panels, triple glazing on the home which is clad in horizontal timber boarding turned at 120 degrees to create the daisy motifs.
Burridge said: "The Flower House tackles the issues of sustainability head on but remains delightful and user-friendly. The outcome is an architecture which is both joyful and serious."
Back to May 2010