Edinburgh ranked world's 17th top holiday destination
|
Send to friend
May 4 2010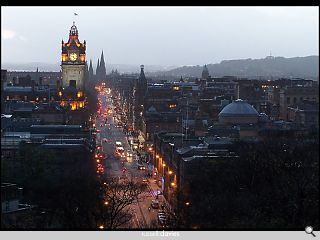 Edinburgh has been named as one of the world's top 25 holiday destinations in a survey conducted by TripAdvisor, the only UK destination to make the grade.
The high placing will come as a relief to city fathers battling ongoing tram disruptions and recovering from a recent wave of bin strikes.
Despite these deficiencies it seems Edinburgh's familiar staples of Castle, Royal Mile and Festival were enough to tempt global travellers to put the city on their must see lists.
.
Notable for its absence was the UK capital London which dropped out of contention despite hosting numerous world famous landmarks.
Topping this year's list was Monte-Carlo in Monaco famed as a playground of the rich and famous it draws in gamblers, sports fanatics and sun worshippers in equal measure.
Back to May 2010