End of the Red Road
|
Send to friend
May 4 2010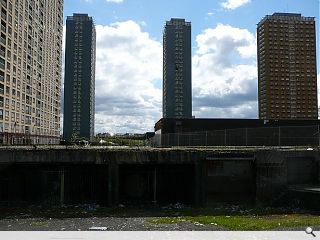 With the imminent demise of the first of eight blocks on the Red Road estate looming Urban Realm took a closer look at the notorious overspill community.
Designed in 1962 by architect Sam Bunton the flats have become an iconic staple of the north Glasgow skyline. Sadly they do not bear closer scrutiny with daylight streaming through gaps in the outer panelling of the flimsy builds.
Safedem plan a double blowdown of 153-213 Petershill Drive and 10-30 Petershill Court in 2011 in order to minimise the inconvenience to residents. This process will see the blocks stripped back to a skeletal steel frame prior to demolition.
Already a central parade of shops has been partially demolished with only a Costcutters remaining. Below a former car park moulders as a sort of black underverse to the gaudy totems punching skyward above.
A full report on the Red Road estate will feature in Urban Realm issue 2.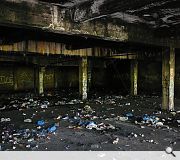 The day after the night before. The aftermath of a crazy party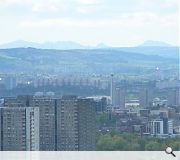 Tinto, Ben Lomond even Arran are visible from the estates upper floors
Back to May 2010