RMJM transform bath house into art house
|
Send to friend
April 27 2010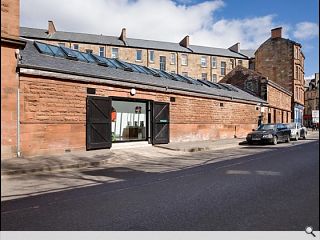 A traditional bath house in Glasgow's Merchant City has been re-imagined as a new £500k home for the Modern Institute, a private art gallery representing contemporary artists.
Scrubbed up by RMJM the red sandstone wash house has been spruced up on the outside and whitewashed on the inside to provide clean and contemporary gallery spaces in addition to an office, viewing room, bookshop and kitchen.
Tenant and Modern Institute Founder Toby Webster commented: "I was amazed at the light and the proportions of the building… not too small and not too big. All we wanted to do really was rationalise the building and renovate the parts that were possible to renovate, which I think you can see in the delivered building."
This rationalisation sees original tiling and rubber floors retained in support areas, a tangible reminder of the buildings Victorian role.
Paul Stallan, RMJM's European Design Director said: "This has been a fantastic project to be involved in. Giving a new lease of life to part of Glasgow's Victorian heritage is a key element of ongoing urban renewal in the city. Craig Thomson, the young architect in charge of the project, has done a great job."
To mark the unveiling of its new base in the city the gallery is staging a solo exhibition by Glaswegian artist and Turner prize nominee Jim Lambie.
Metal Urbain will show at The Modern Institute, 14-20 Osbourne Street, Glasgow G1 5QN from Saturday 17 April 2010 until 4 June 2010 as part of the Glasgow International Festival of Visual Art.
Images taken by
Neale Smith
.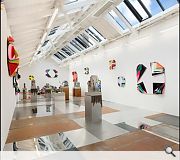 A feature timber staircase accommodates internal circulation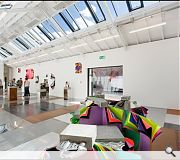 The £500k project was part funded by the Merchant City Initiative
Back to April 2010