Creditors fume at Chard rebirth
April 27 2010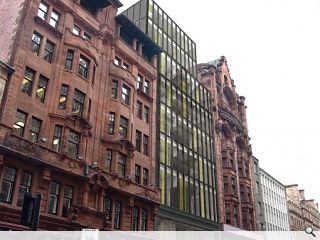 The demise of Chard Construction last year, which hit a number of Glasgow properties including the
Blythswood Square Hotel
and Copenhagen building, hasn't stopped the company from trading it seems.
Weighed down by debts of £400k owed to over 140 creditors Chard Construction and sister company ChardFM collapsed, but in a deft piece of accountancy alchemy the firm has now been reborn as ConnectedFM, essentially the same company in all but legal definition and sans debt.
Naturally this hasn't gone down too well with said 140 creditors who have been left fuming at the injustice of the move which saw ConnectedFM purchase ChardFM assets through a management buy out.
These actions saved the majority of staff in the firm from the dole queue and have allowed the company to continue workon a number of shop fit outs for the Co-op. But outstanding payments for work carried out by ChardFM cannot be routed through ConnectedFM, instead they must be directed through the administrator which will return only a fraction of monies owed.
Back to April 2010